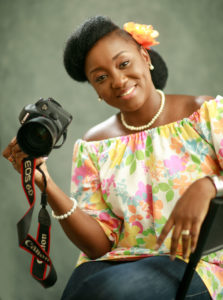 Hello,
It's a great pleasure having you on the site. I look forward to meeting you sometime to create with you photos that make the heart skip (Not sure where I got that from, but I love it and it stuck…lol)
Till then, let me share some tit bits about me.
My name is 'Bukola FOLAsade OgunFAYO. I guess that reveals how the brand name was derived 🙂 I've had quite an interesting journey in my career. Starting with Architecture, getting certified & working as an HR Associate and eventually settling to focus on Photography. Which is why I call Cairo my city of Passion. It was our honeymoon destination years back, and where a few years ago, I embraced (not to let go) my Photography passion. I've always loved looking over lovely photos, but creating them now with amazing people like you is an experience that I delight in.
I have my best friend as my husband (what more could a girl ask for 😉 ) and we have 3 special young 'adults' that we simply cherish, put in our care by the Giver of Life Himself.
I enjoy traveling ('still have some destinations in my bucket list) and spending time with loved ones. Basically I love to create anything that will bring back fond memories. It's why iShoot to keep alive with a special focus on Headshots (which portrays you as an extraordinary masterpiece). I'm probably a learning Addict..lol. This one infuses adrenaline in my brain for sure. It's no wonder, I'm passionate about seeing people grow and thrive in life.
I once blogged actively on FOOTSTEPS – Sharing remarkable life lessons I've learnt so I can encourage and inspire some, leaving footprints in the sands of time. Now, I've decided to stay with shaping perception through Photography and Podcasting. With photography, the perception others have of you is shaped as you'd desire (via headshots / brand images). And on my Podcast Show – THE POLISHED LENS , I continue to share those amazing lessons for inspiration so your perception of life and living fulfilled is shaped.
So…when do we connect? +234 810 611 0907 | folafayo@folafayo.com