Starting tomorrow Friday 17th April, 2020 up till Monday 20th April, 2020, we will get the 4-Episode Podcast Series themed "Adjust The Sails".
This is a Hope series focused on helping us win during the current global crisis. It has been specially put together for anyone who needs to realign mindset, strategy or habit at this time. It features 20 experts doing outstanding work in their spaces and some offering support during the crisis.
Here's the schedule for each day and the contributors….
Family (Marriage & Parenting) – Friday 17th April, 2020
Dr Les Parrot (USA); OL & Sway (USA); Praise Fowowe (Nigeria/Canada); Tope Ogunfayo (Switzerland)
Remi Makanjuola (USA); Elizabeth Ajetunmobi (Nigeria); Bolanle Enang (South Africa)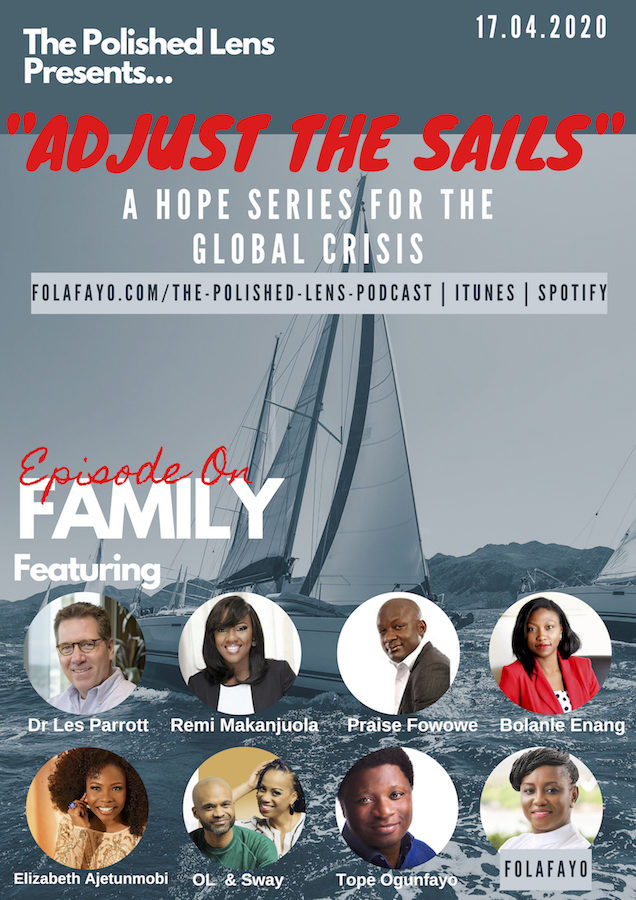 Career – Saturday 18th April, 2020
Lovely Kumar (India); Folasade Olashore (UAE); Sola Oyegbade (Nigeria)
Mofoluwaso Ilevbare (Australia); Yemisi Wole-Ojomo (Nigeria)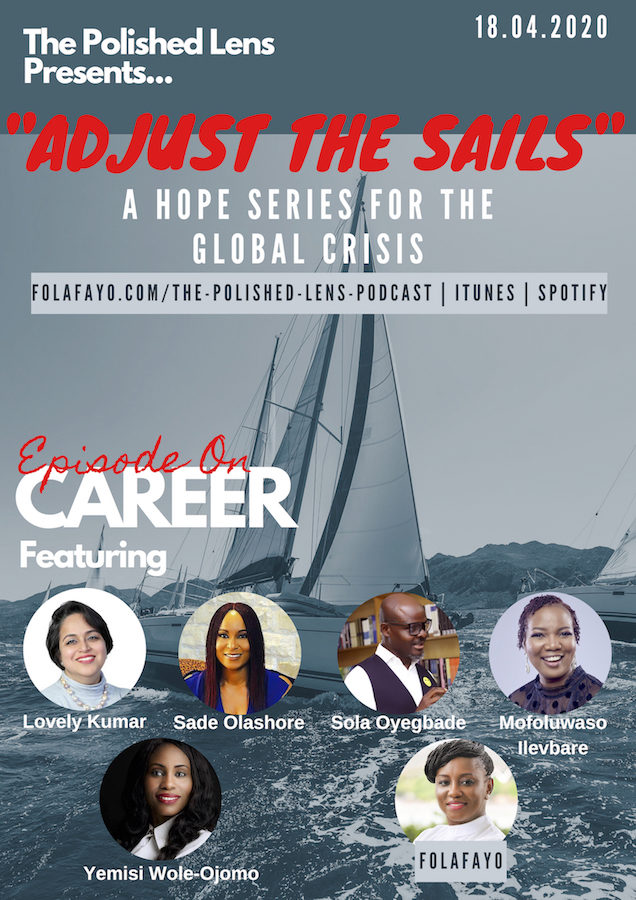 Business / Wealth Creation – Sunday 19th April, 2020
Leke Adekoya (Nigeria); Adeolu Akinyemi (Nigeria); Atinuke Babatunde (Nigeria)
Padebi Ojomo (Nigeria); Tobi Awoyemi (UK)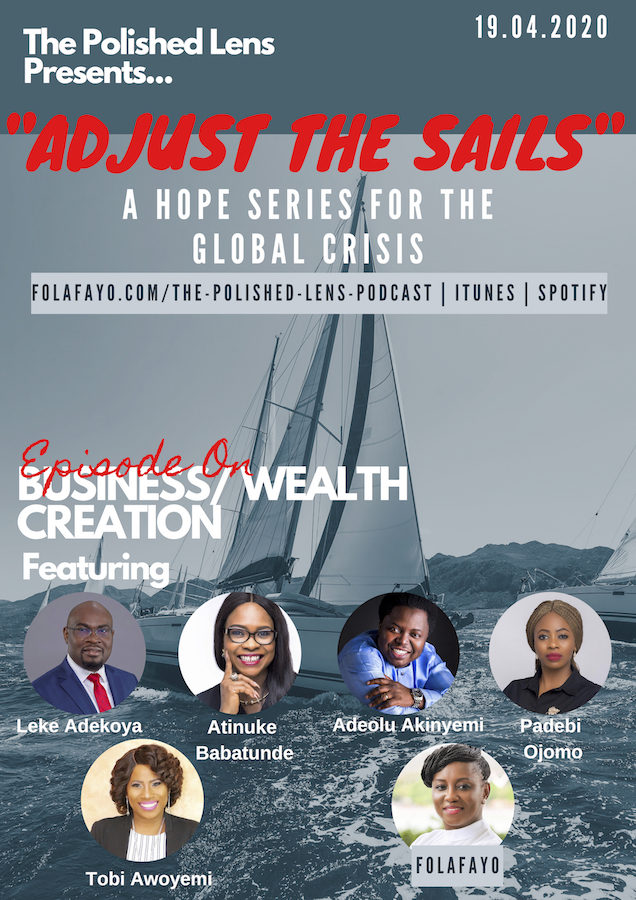 Health / Fitness – Monday 20th April, 2020
Dr Tomi Lamikanra (USA); Damilola Adedeji (UK); Ayodeji Lawrence (Nigeria)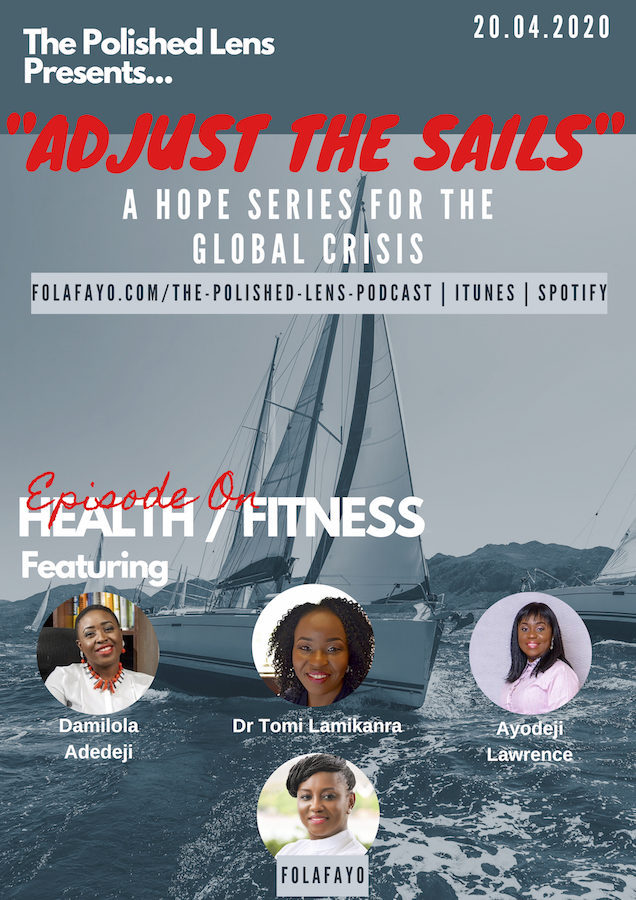 You can join our thriving community here, where we will continue conversations on takeaways and share more ideas.
Do share this with friends too, we can all win as we adjust our sails appropriately.