Jan 2018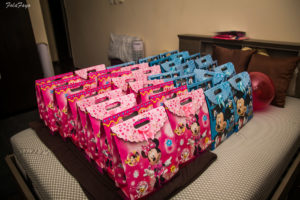 Sometime in December, my boys were chatting about a a Christmas party they were attending. And then the younger one said – I'm excited about the party. We're going to get party packs 💃🏼… I hope…. do you hope?"

So here's one to start this already phenomenal looking year with… Its loaded with 'party-packs', testimonies, opportunities, new relationships, new records to be broken, projects to be started and some to be completed. I hope…. do you?

And here's the thing, miracles come to them that believe. And to those whose beliefs move them to take action. What would you be hoping for, what would you be doing with what you believe?

May 2018 be indeed exceptional for you
Fondly
@FolaFayo

P.S – He did get a party pack too 😉
December 2017
It's mid-December already, just about 16 days to the end of 2017. Where did all the 340+ days go?😱

I can tell you so much happened this year on my end, and I'm sure for you as well. Some would have left lovely memories and some lessons. Yet for all and despite some, as we look back, we should count our blessings & be thankful.

Stay thankful, for life, for good health, for relationships, for provision and even for opportunities to put a smile on someone's face. For in the place of gratitude, hope is birthed, faith is stirred. Or what better way is there to end a year and start another? For one, I am thankful for you🙏🏼 for reading my 2017 broadcasts 😇

🎊So from me and mine, to you and yours, here's wishing you a Merry Christmas and blessed 2018 🎊
Fondly
@FolaFayo
November 2017
At a time like this, we are often reminded of the urgency of the year coming to an end and the need to accomplish as much as we had desired at the beginning.

However a recent chat with friends brought to mind again the essence of seasons. As important as goal setting and planning are, we shouldn't miss out on appreciating seasons. Seasons usually go beyond calendar days and differ for everyone. Yes 2018 is just some weeks away, but you may still be in your planting season (sacrifice & growth phase) or night season (dream, incubation & obscurity) of an area of life or on a goal.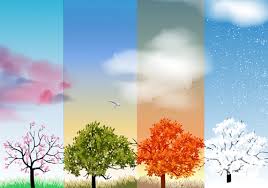 Even if your harvest / day season doesn't come this 2017, don't settle for complacency. In due time, most importantly, when you're ready, they will come.

This November, be conscious of your seasons & encouraged to keep at your goals.

Fondly,
@Folafayo
img – calledbyloveinstitute.com
October 2017
Of freedom, liberty and independence. This month we celebrated another year of Nigeria's independence from colonial rule. This time, the period left me a pondering thought.

Like Nigeria & other nations, we also always strive to experience some level of liberty in different areas of our life. Or at least try to thrive more. I h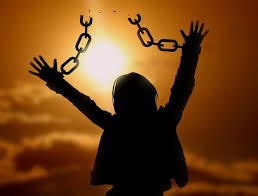 ave learnt though that we will keep struggling to achieve or enjoy 'freedom' in an area till we have discovered its truth.

There is a truth to every door to victory. After all, a great book puts it simply but deeply – "And you shall know the truth and it shall set you free". The first step is to know where you need to be free. Then follow it with seeking that truth that will lead to and guarantee liberty. One sure source of truth is your Creator. Others already enjoying liberty in those areas that matter to you, can also share truths.

This month, seek truth and enjoy victory.

Fondly
@FolaFayo
img – pixabay.com
September 2017
Interestingly, we all have different things that keep us awake daily and sometimes make us sleep so late. If we ask someone with a few hours left to live, he is more likely to emphasize just a few which should actually drive our decisions and actions.

The top 3 I think will be these 1)Connection – to the creator personally, time spent with loved ones & being at peace with others 2) What you enjoy doing, even if it's not your income channel, incorporate it into your routine /lifestyle 3) A legacy, something that will outlive you and bless others e.g. a book, articles/videos, sponsoring or volunteering for a cause.

In all honesty, we can only do so much, in such a brief yet unpredictable time. And which of these do you need to be more deliberate with?

Stay blessed this September

Fondly
@FolaFayo
August 2017

So a friend was observant when she hadn't seen a post from me in a while. And I told her I was trying to practise first my learnings on breaks, rest and holidays 🙂
I have learnt taking rest is as important a commandment as any other that we keep. That in taking time off, I show to God that I trust Him. After all, He is able to do for me in 6days more than I can on my own in 7 or more days.
Time off your normal routine, away from your base/comfort zone, even briefly from the task at hand is vital. It helps you relax, refresh, restore and recharge. And this is key to continue life at the right momentum. Try not to wear out your body or mind. When last did you take a break, have a proper rest or go on holiday?
Rest & Remain blessed this August.
Fondly,
@FolaFayo
June 2017
I have had a number of conversations and reflections of late that have basically reminded me of a particular growth catalyst. And this is the Right Relationships / Appropriate Associations. In other words, if we are not correctly linked or with the right people, we could experience slow growth,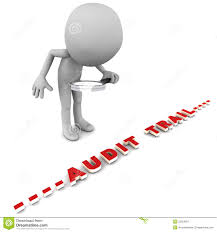 stagnation or even ultimate decline.
In as much as the talks were on Marriage & Career, this also can affect Personal Finance, Health & Parenting. For truly, we're an average of those we surround ourselves with. Most times sentiments and not so important common interests have kept us close to certain individuals in our lives. But if you wish to observe a significant shift in an important area of your life you need to review your current closest links and seek appropriate connections. In the words of a leader & friend – 'Do a Relationship Audit'.
Now interestingly liking the person is not as important as the person challenging you or motivating you. If they have the right values, they are worth consideration.
From this June, prayerfully audit, renew, connect and then grow your links.
Fondly
@folafayo
May 2017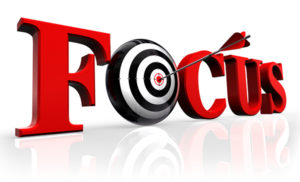 Many of us have actually got around the challenge to step out & start that one thing that has been strong on our minds. It probably even shook us a bit when we started but it did give us some burst of reward, even if small.
However, with so many other things in life demanding our attention, we get slowed down, sometimes discouraged and many times distracted. A strong one on my heart of late has been – FOCUS & STAY WITH IT.
The reason why we never really finish that project, attain that level of mastery or overcome that difficulty is because we did not stay with it. We were probably not motivated enough to. Or we dabble into so many options. But if you search deep within & that purpose / drive is beyond you or for a greater good, then by all means seek your motivation, daily if possible, focus & stay with it.
Remain blessed this May
Fondly
@Folafayo
January 2017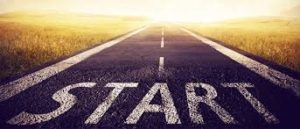 Late in December, I read the fastest I could remember I'd done in years. Well, for a non-fiction. Though it was a book focused on finance, I took away one major life lesson.
The author was at an unsatisfactory level with his finance and someone he was hoping to learn from told him – if you're not doing as well as you'd like, then there's something you don't know. I would even add, and something you're not doing.
At a new beginning like this January, you want to review any area of your life where you'd like to step up. When you identify that, you want to seek out what different thing you need to know and what different thing you need to do. It's important to be open to as many learning opportunities /channels as possible – even someone younger, someone not so friendly or workshops that you hate signing up for. As long as this positive change means a lot to you, then being deliberately proactive is key.
Have an Amazing 2017
Fondly
@FolaFayo
Read More on FOOTSTEPS